The Professional Long Tong
The Turbo Tong is the number 1 curling tong in Italy and throughout the Middle East. The current model has been adapted for the UK and other European countries with an extended clamp which takes the place of the original marcel handle. The Turbo Tong professional tool is now available in the UK market imported by TT Hair Tools.
The ceramic coating over the aluminium barrel emits negative ions creating a smooth and shiny finish on the hair. Turbo Tong has an auto-switch off feature if unused within 1 hour and comes with a 3 metre 360° swivel non-tangle cord and a cool touch finger grip which makes for easy styling. Variable temperature control buttons allow you to cater to all hair types with three different LCD colour temperature indicators (Blue 60-160°c, Green 161-185°c, Red 186-230°c).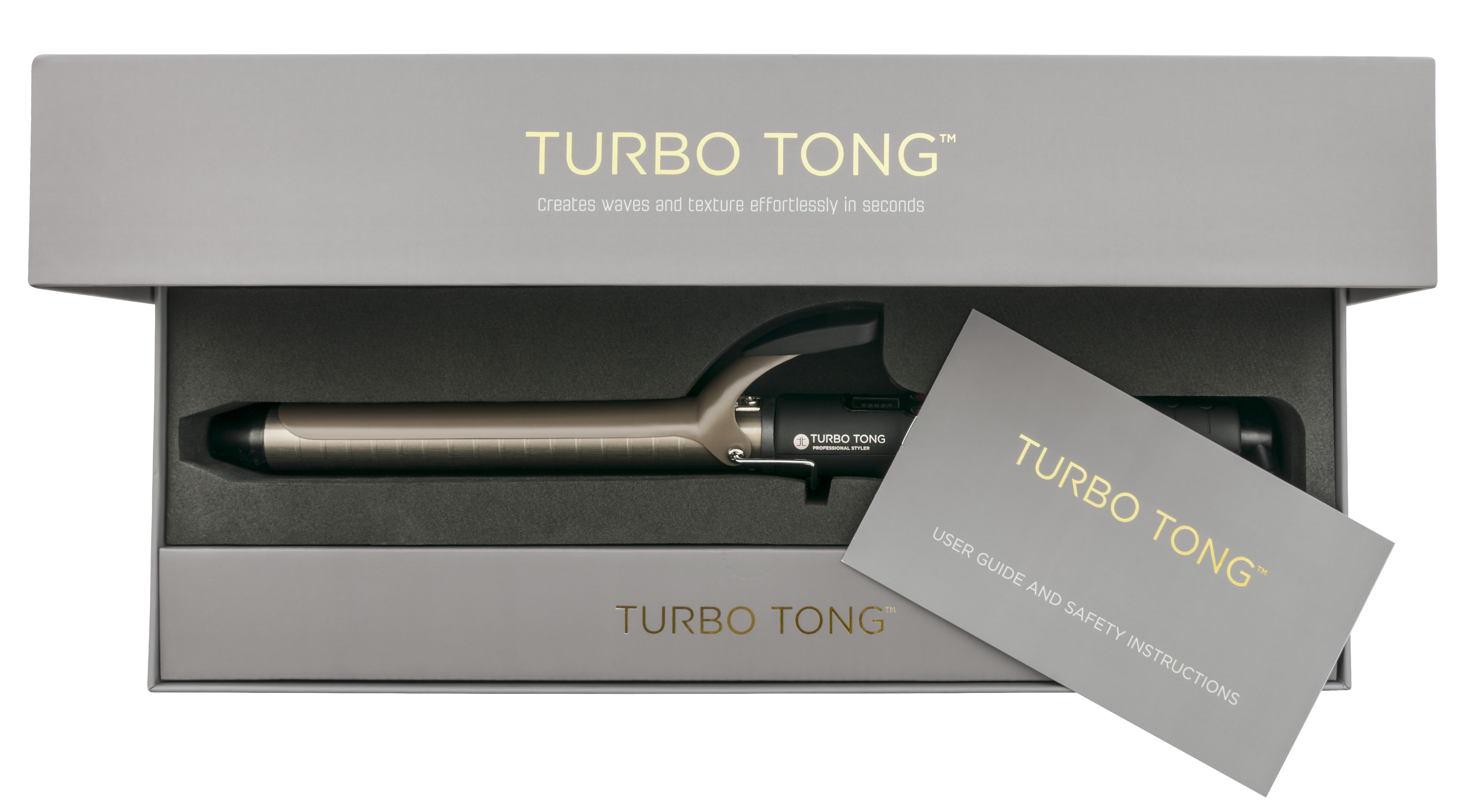 "I always struggle to curl my own hair, but this makes it easy. I can do both sides of my head in under 15 minutes."
Dominique Temple – The Telegraph Beauty Editor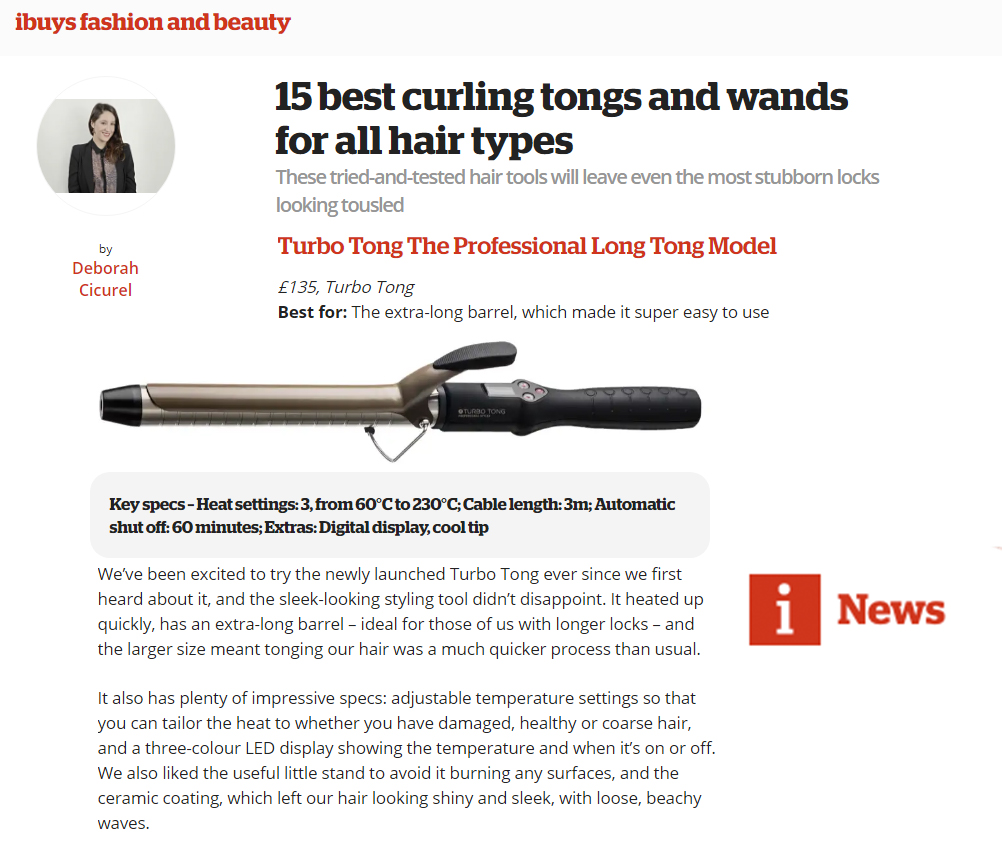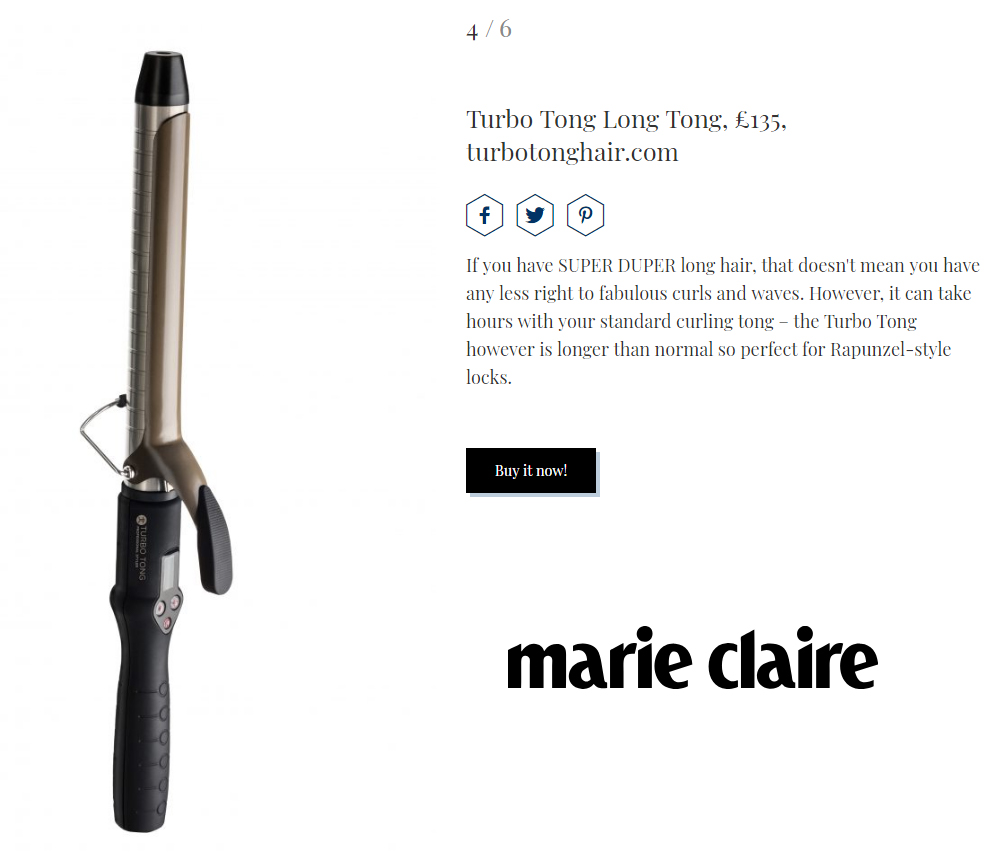 "It heated up quickly, has an extra-long barrel – ideal for those of us with longer locks – and the larger size meant tonging our hair was a much quicker process than usual."
"We also liked the useful little stand to avoid it burning any surfaces, and the ceramic coating, which left our hair looking shiny and sleek, with loose, beachy waves."
"If you have SUPER DUPER long hair, that doesn't mean you have any less right to fabulous curls and waves. However, it can take hours with your standard curling tong – the Turbo Tong however is longer than normal so perfect for Rapunzel-style locks."

"This ultra-long tong promises to deliver a more even result – and it really did – the waves were in that cascading, Hollywood style, plus they really lasted. In terms of results, this was seriously impressive."

"I always struggle to curl my own hair, but this makes it easy. I can do both sides of my head in under 15 minutes."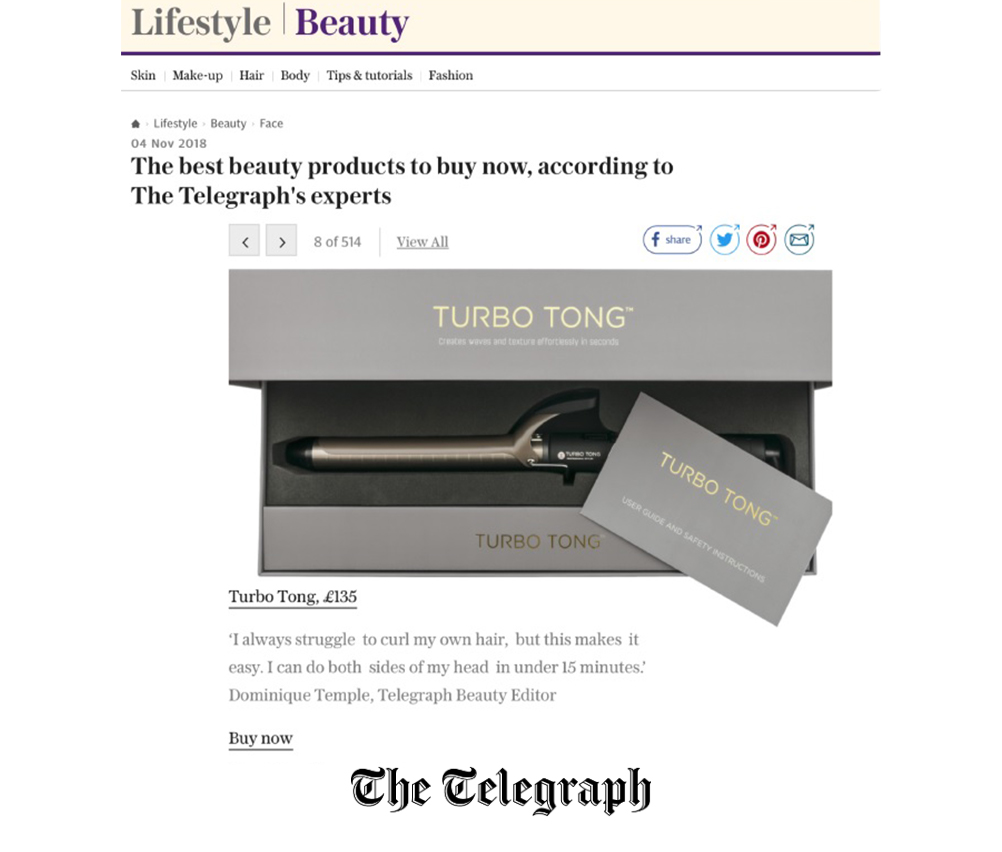 "Out of all of the curling tongs I tried and tested in 2018, this tong gave me the best and longest lasting curl."
Tamara Abraham – The Independent Beauty Editor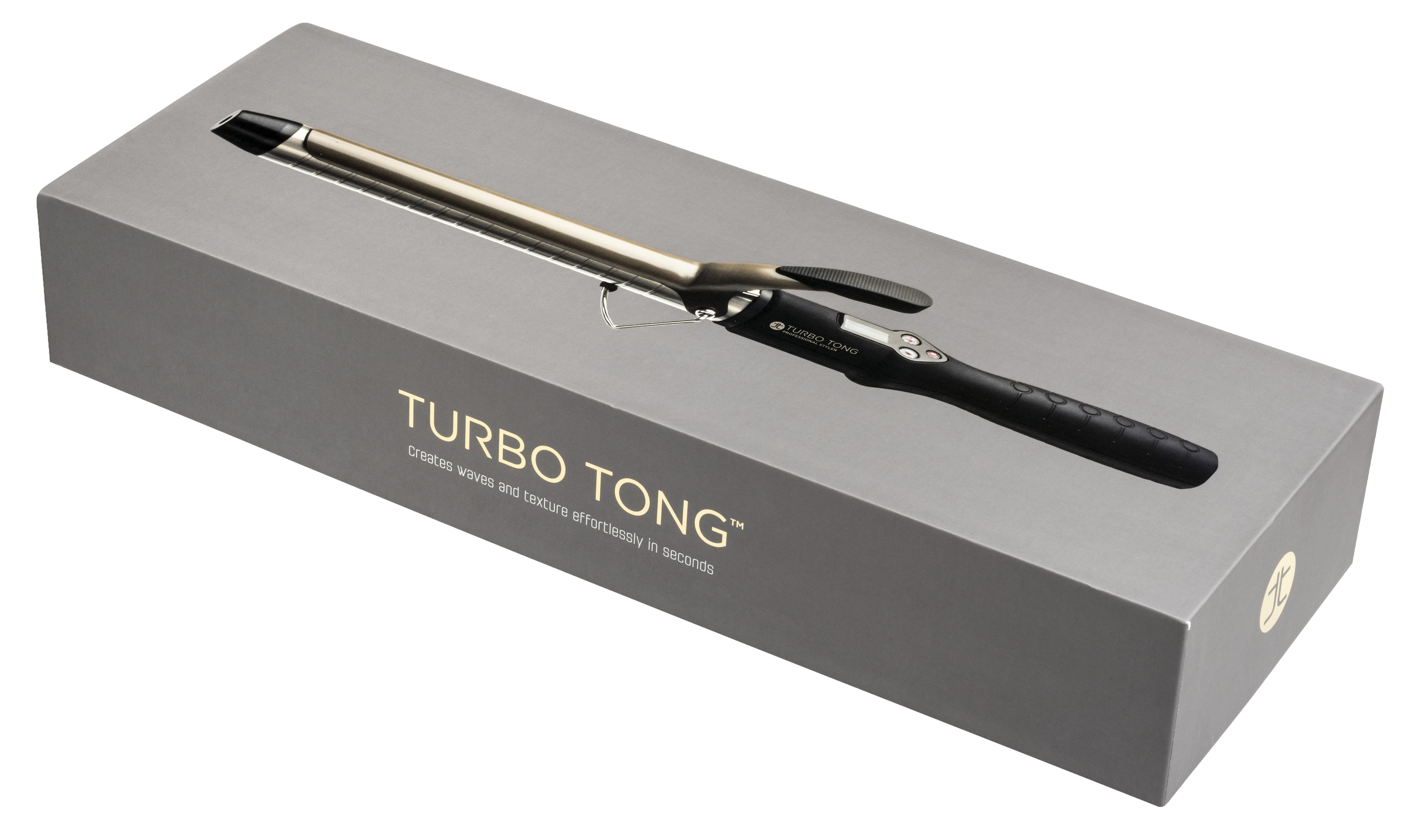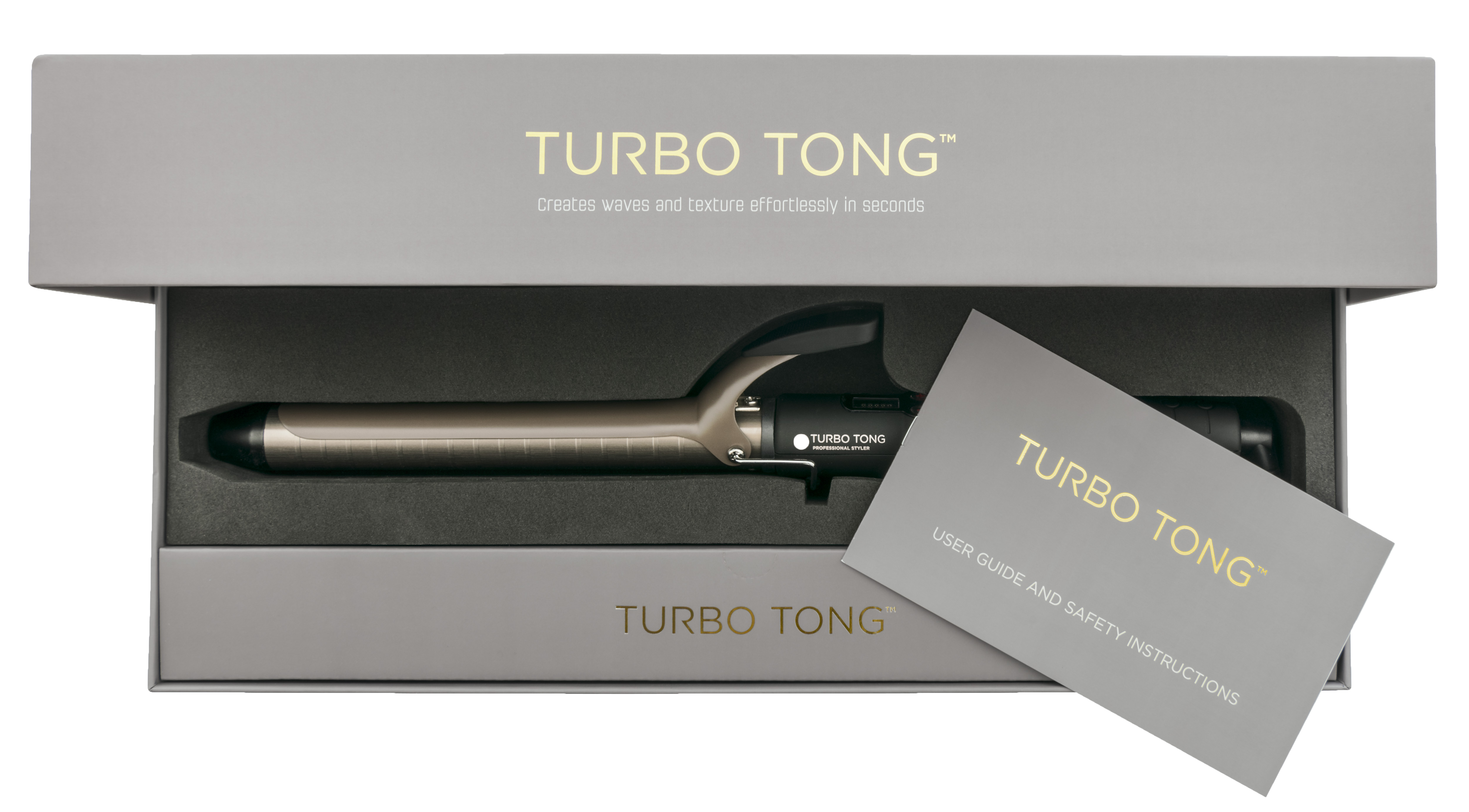 "I couldn't be without this tong for styling my clients hair extensions, best tong in the industry!"
Lauren Stephenson – MD Alise8 PR